Registration & Orientation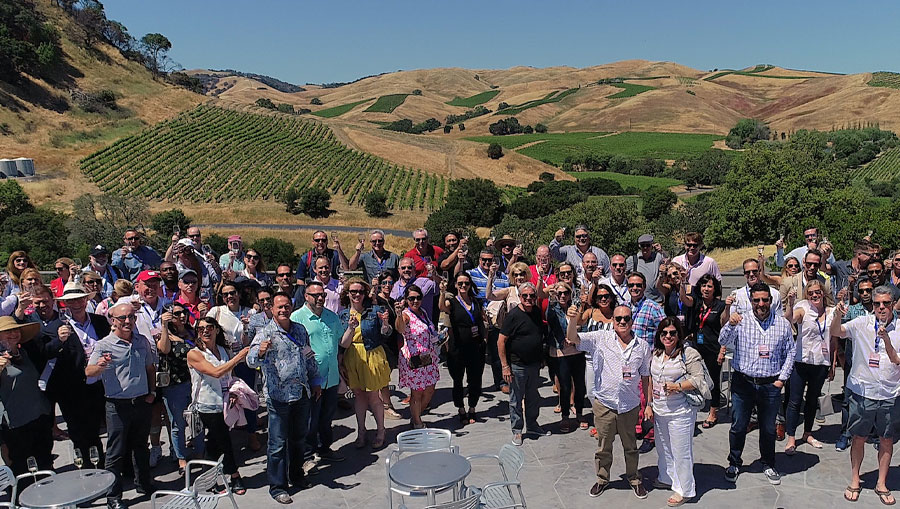 Wine Blending at Judd's Hill (First Session)
Spend the afternoon crafting your own unique blend at Judd's Hill, an intimate, family-owned winery that sits atop a 14-acre hillside vineyard. You'll team up with industry peers to create the perfect Bordeaux blend using samples from four red varietals. Once your recipe is complete, pair it with light bites and as judges conduct a blind taste test. Good luck to all – only 1 team will reign Winemaker Champions!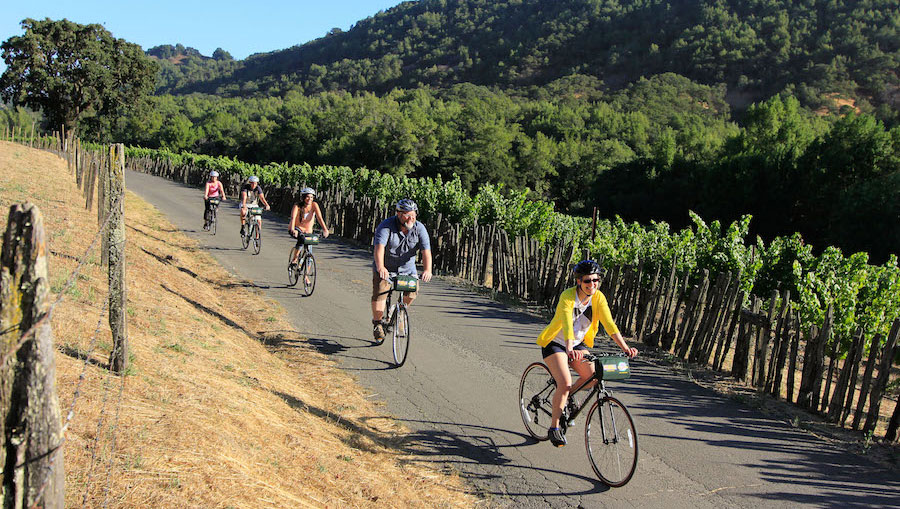 Napa Valley Bike Tour
Experience Napa Valley's countryside by bicycle! Well-paved roads and breathtaking scenery set the stage for our tour through wine country. With the help of a local guide, we'll pedal past vineyards making our way to a nearby winery. Sip wine, learn about the valley's history and enhance your education on the vine-to-bottle process. The perfect opportunity to discover great wines and make some new friends.
Wine Blending at Judd's Hill (Second Session)
Sips and Stations Dinner Program
We're in the age of disruption. Today's business climate is changing at an unprecedented rate. Every week, it seems there is a new strategy or technology that is a "must use" or a "game changer". What we lose in this endless quest for the next bright shiny business object is that at the core of business while everything has changed, nothing is different. Trust, connection, consistency and service will always trump any new app to hit the market. In this keynote, Scott Stratten will walk the audience through what is real and what are only smoke screens in the business world today.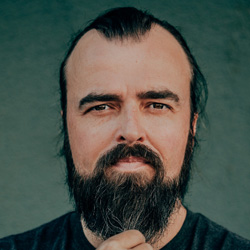 Scott Stratten
Best Selling Author / President- Un-Marketing
A New Lens for the Aging Services Industry
"Senior living" has for decades defined the aging services industry – but that's about to change, and dramatically. Patrick Bultema, CEO of Eden Alternative, will lay out the coming revolution, with actionable advice on what you can do to lean into the future.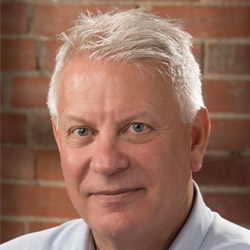 Patrick Bultema
President & CEO – The Eden Alternative
Bringing COMPLETE Senior Health Home
This session invites you to think differently about how we serve seniors —completely. Integrating health care into senior living alone will not drive the COMPLETE impact that's needed to open the possibility of new revenue sources that not only drive value, but fuel long-term experiences within senior living and beyond. Joel Theisen, BSN, RN explores how redesigning our communities from both a SDoH and geriatric medical services lens brings health home.
Joel will be sharing compelling financial/NOI and client outcome data that demonstrates the power and value of delivering COMPLETE Senior Health!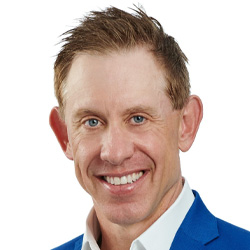 Joel Theisen
Founder & CEO – Lifespark
Life After the Internet
The internet as we know it has vanished. Days of browsers, downloads, and websites have been replaced by full-time immersion with wearables, streaming services, and the planet's pulse.
We no longer download apps but install habits into our daily behaviors. Our smart homes are slowly morphing into a collection of curated environments, and our entertainment is selected for us.
Privacy has been replaced by machine learning convenience, and AI now surveils our most intimate moments. To glimpse the future, one only needs to travel to Walt Disney World. In this immersive keynote, we will look at the past, present and future of the internet through the innovations of Disney.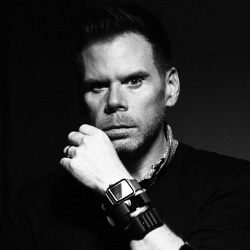 Chris Dancy
The Most Connected Man on Earth
Grounding and Connecting People Through Authentic Design
This talk will illustrate ways that authentic design can drive behavior, promote human interaction and optimize effectiveness.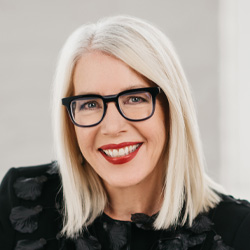 Tama Duffy Day
Principal, Senior Living Practice – Gensler
MasterMind Sessions
Winning the Battle for Talent – Charles Turner
Building a New Model for Senior Living – Joel Theisen + Bob Kramer
Successfully Piloting New Technologies – Sarah Thomas
Reaching the Middle Market – TBA
The State of Play
In this interactive session, we'll dive into the biggest challenges facing the industry and the radical leadership required to usher in the next generation of senior living.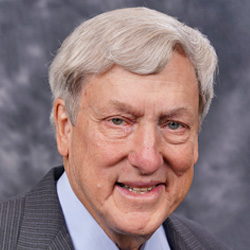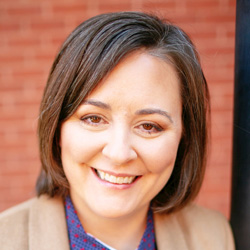 Stephanie Harris
CEO – Arrow Senior Living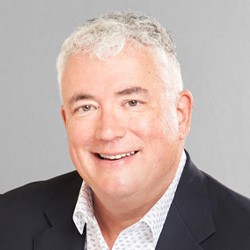 Chris Hollister
Co-Founder & CEO – Pegasus Senior Living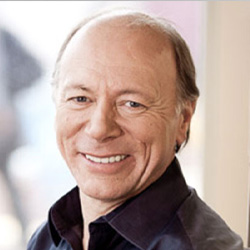 Luc Maurice
Président – Le Groupe Maurice

Nick Stengle
EVP and COO – Sunrise Senior Living
Happy Hour Talk // Pushing the Limits of Experience
How can you create environments and experiences that draw people in and keep them coming back for more? During this keynote, Vince Kadlubek – the visionary mind behind Meow Wolf, one of the most cutting edge, experience-driven art collectives in the world – will take us on his mind's journey through creating experiences that connect with people of all ages, and why that matters.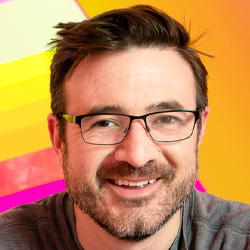 Vince Kadlubek
Founder & Director – Meow Wolf
Change Into Your 80s Outfits!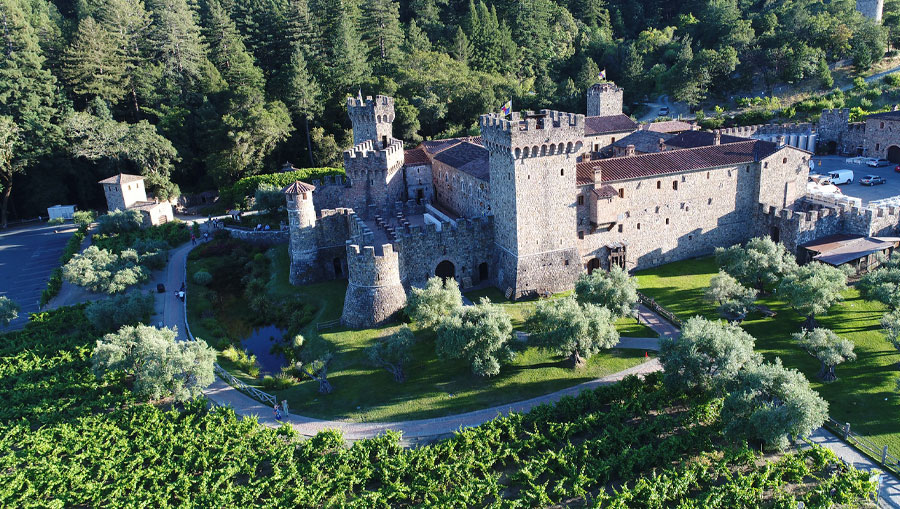 Back to the Castle!
Eats, Wine, Live Music + More
(*swing by Mansion Gardens for wine to-go and convene by the Market by 6:10pm). Return shuttles 9:30pm, 10pm, 11pm.
Our visit to Castello Di Amorosa promises not only superb wines but a magnificent experience in the only authentically-built medieval Tuscan castle and winery in America. From the grand drawbridge entrance to the Great Hall, to the depths of the dungeon and torture chamber..this is designed to be a free-flowing function with gourmet food and wine tasting stations. Bonus – there is also an 80's theme for this party. More details coming soon 😎
The Great Reset:  People-first places for the win
There's no question that senior living is undergoing a seismic shift as investors, owners and operators alike respond to changing market realities. Recruitment and retention of both staff and residents require new ways of thinking about the financial and reputational value of cultivating a culture of health.  International WELL Building Institute's President and CEO Rachel Hodgdon offers insights into how organizations can enhance ESG strategies and improve financial performance by becoming people-first places.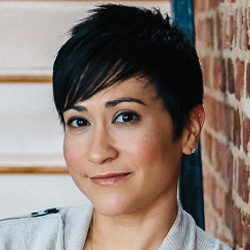 Rachel Hodgdon
CEO – International WELL Building Institute
Inviting Inclusion & Belonging Into Your Organization
Creating communities of inclusion and belonging starts with a courageous first step into a journey of exploring, learning and preparing to welcome different perspectives, backgrounds and experiences. This session will share a candid look at DEIB within aging services along with immediately actionable approaches to ensure your organization invites in inclusion and belonging and is ready when it shows up!!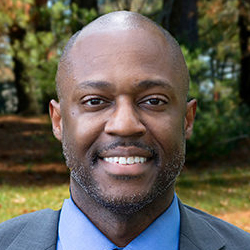 Residents Say the Darndest Things
See how a 45,000 mile journey throughout the country singing with senior living residents changed perceptions of aging (or something like that!)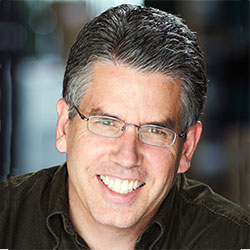 MasterMind Sessions
Women in Senior Living Roundtable – Sevy Petras + Lori Alford
Employee Engagement + Retention – TBA
Changing the Public's Perception of Senior Living – TBA
Understanding Active Adult – TBA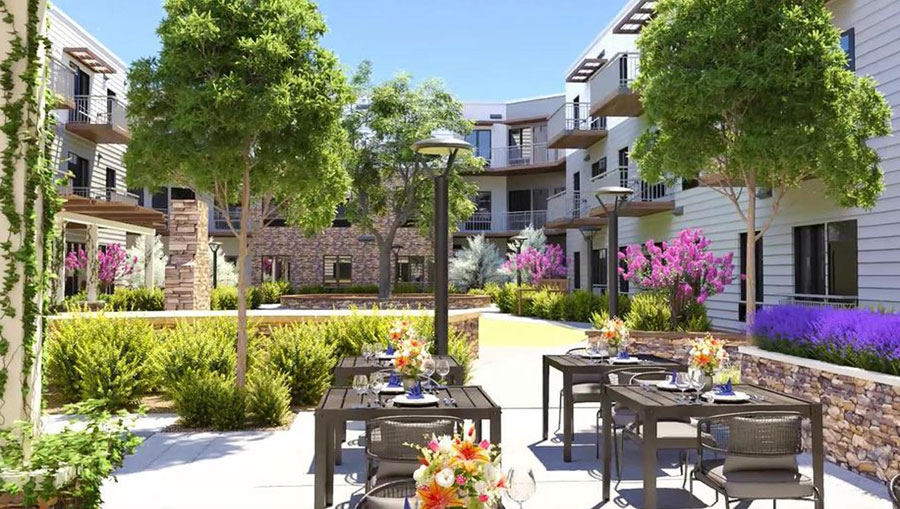 Tour of The Watermark at Napa Valley
Join us for a tour of The Watermark at Napa Valley. Independent Living, Assisted Living and Memory Care residences that have a rustic feel and frame views of the Napa Valley that are matched with deeply personalized and intuitive programming for a senior living community that is second to none.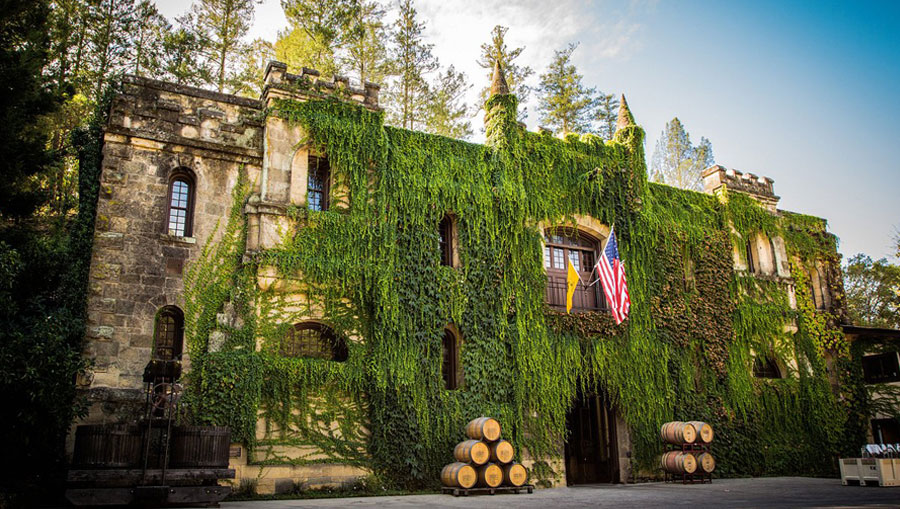 Winery Tours – Chateau Montelena and Charles Krug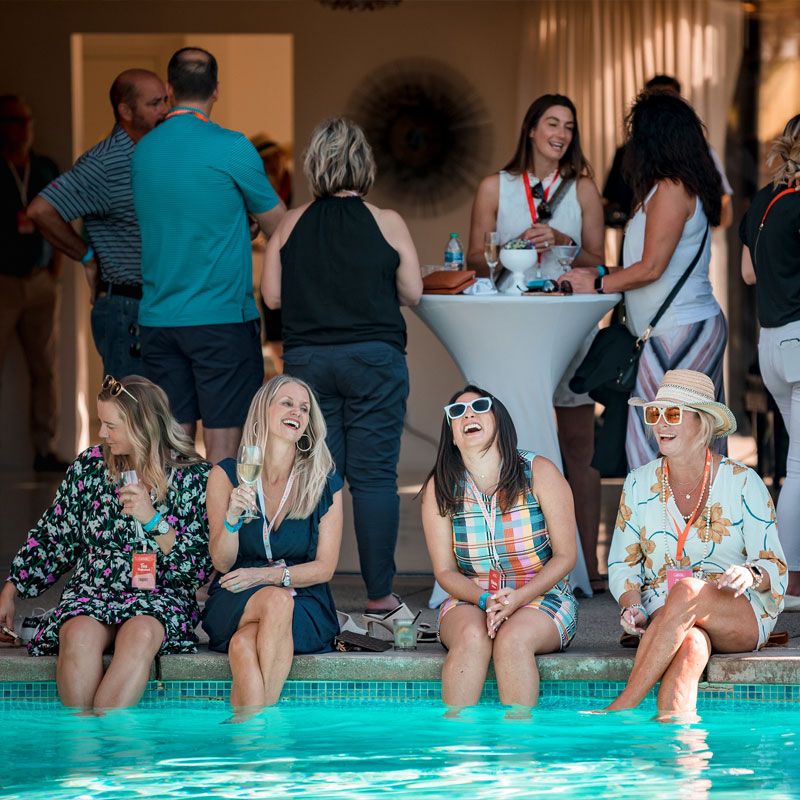 (Senior Housing Provider)
Qualified execs attend at no cost. Registration includes accommodations for two nights, full meals and access to all networking excursions.
(INDUSTRY VENDOR)
Partnering with SLIF is a great way to get your company in front of the top minds in senior housing + care.