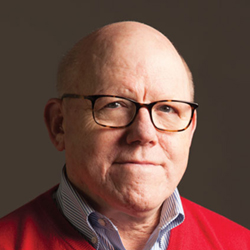 Bill Pettit
President
Merrill Gardens
Bill Pettit is the president and chief operating officer of the R. D. Merrill Company with responsibility for Merrill Gardens and sister company Pillar Properties. Merrill Gardens is one of the most respected assisted living operators in the country with 33 communities in six states. Pillar Properties is an award-winning developer, owner and operator of multi-family housing and the developer for Merrill Gardens new communities.
Pettit joined the R.D. Merrill Company in 1992 after 18 years in the banking industry. He was instrumental in the formation of the company, starting with one community in 1993. He directed the rapid growth and timely execution of acquisitions and developed the policies that speak to the Merrill Gardens and Pillar Properties commitment to quality.
Under Pettit's leadership, the company was named the Family Business of the Year by Seattle Business Magazine for the company's commitment to residents, team members and community service.
Pettit received a bachelor's degree from Princeton in 1971 and an M.B.A. from the University of Oregon in 1973. He is currently the Senior Living Executive in Residence for Washington State University. He serves on the Argentum Board of Directors and he is the past Chairman of the Executive Board of the American Seniors Housing Association (ASHA).