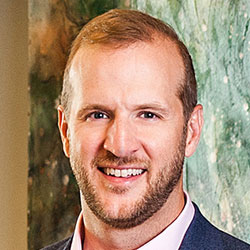 An innovator in the senior housing space, Charles is currently the CEO of KARE, a revolutionary staffing solution. Prior to KARE, Charles was the CEO of Invidia and President of Lifewell Senior Living and PinPoint Senior Living where he led the development and operating initiatives for the companies. Charles ultimate goal is to enrich seniors' lives by providing a Connected, Active and Purposeful Lifestyle. Invidia invests time, money and resources in technologies and programs that provide improved care and evidence-based outcomes for its residents.
Charles has been instrumental in identifying and developing nearly a half billion dollars in Medical and Senior Housing projects including Hospitals, Medical Office Buildings and Assisted Living developments in several states throughout the Sun Belt United States.
Charles has also been Vice President of Finance, Planning and Operations for Attachmate (formerly NetIQ), a $400 Million software company, where he was responsible for financial management, strategic planning activities and real estate. Prior to Attachmate, Charles worked at BMC Software where he was responsible for internal strategic planning as well as restructuring the company's real estate portfolio, saving the company over $30 Million per year in real estate expense from asset sales and lease restructuring. Charles also has several years of experience in Big 4 consulting as well as industrial distribution management. Charles holds a B.A. in History and Politics from Wake Forest University and an M.B.A. in Finance from The University of Texas in Austin.