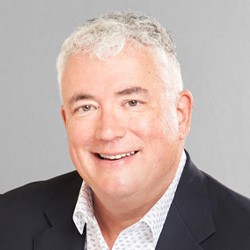 Chris Hollister
Co-Founder & CEO
Pegasus Senior Living
Chris is co-founder, CEO and majority owner of Pegasus Senior Living ("Pegasus"). Pegasus operates 37 retirement, assisted living and memory care communities across the U.S.; 35 of these communities are in a RIDEA joint venture with Welltower.
In 1991, Chris led the first IPO of a freestanding assisted living company in Boston as CFO of The Standish Care Company. In 1995, he co-founded Southern Assisted Living, Inc "(SALI") and led its growth to become one of the largest operators in the southeast by the year 2000. SALI was one of the first operators to design purpose-built communities with assisted living and memory care under the same roof in middle-market locations. Known for their positive culture and community involvement, the company was sold to Brookdale in 2006.
From 2006 to 2011, Chris lived in New Zealand where he served as Chair of Vision Senior Living, an Auckland-based retirement village developer and operator. While in New Zealand he also co-founded EcoZip Adventures, winner of the "100% Pure New Zealand Award" in 2021 – the highest award for tourism in the country. Chris is also partner, board member, and the only outside investor in Sal's Authentic New York Pizza. Starting with one location in Auckland in 2010, Sal's now has 50 locations in New Zealand and Australia with expansion plans underway for Japan, Singapore and The Philippines. After returning to the U.S. in 2012, Chris served on the Sunrise Senior Living board until 2018 when he co-founded Pegasus Senior Living.
Chris holds an M.B.A. from Duke University's Fuqua School of Business and a B.S. degree in Economics from Texas A&M University.