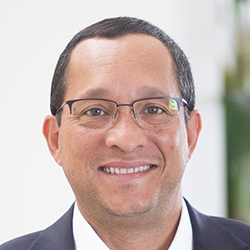 Colin Marshall
President
QUADRUM SENIOR LIVING
Previous Speaker Page:
Colin Marshall was a featured speaker at SLIF19. 
With 20 years of senior living and healthcare expertise, Colin Marshall, President of Senior Living Management, ensures the operational excellence of amavida and future Quadrum communities. Mr. Marshall has a dedication for creating exceptional living opportunities to enrich the lives of seniors, built from his multifaceted career in the senior living and healthcare industries.
Colin Marshall is a seasoned senior living and healthcare veteran with a national portfolio of work spanning two decades. Throughout his career, Mr. Marshall has worked in several niche healthcare specialties, including primary and preventative care, practice management, transitional care and rehabilitation, senior living and industry consulting. He has served in a variety of roles, including Vice President of Operations and Principal/Owner of a healthcare and long-term care consulting company.
Responsible for the development and active management of Quadrum's Senior Living and Long-Term Care division, Mr. Marshall's expertise supports Quadrum's vision in the creation of new communities, marrying Quadrum's hospitality and development expertise to senior living and their continued operational management.