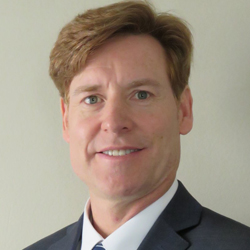 Dale Boyles
Managing Director, Senior Housing
ALLIANCE RESIDENTIAL COMPANY
Previous Speaker Page:
Dale Boyles was a featured speaker at SLIF17.
Dale Boyles is responsible for directing all aspects of Alliance's new senior housing platform, including sourcing and evaluating new opportunities, assisting with product design, and expanding the platform across the company's footprint.
Mr. Boyles has 20 years of experience operating, developing and providing leadership in the senior housing sector. Prior to joining Alliance, Mr. Boyles was Vice President of Operations for Emeritus/Brookdale Senior Living with responsibility for 65 communities (5,000 units) in California. Mr. Boyles was also a board member for the California Assisted Living Association (CALA) where he held the positions of Treasurer and PAC chair.
Mr. Boyles holds a BS in Business Marketing from San Jose State University and a Masters of Business Administration from the Paul Merage School of Business at University California Irvine.