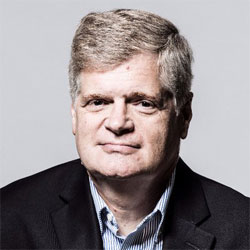 Dan Hutson
Chief Strategy Officer
HumanGood
Previous Speaker Page:
Dan Hutson was a featured speaker at SLIF18. Read a summary of his session here.
As chief strategy officer, Dan Hutson is accountable for strategic planning, marketing, corporate communications, brand management, innovation and experience design. He previously served as be.group's vice president of communications and marketing. Prior to joining be.group, he served as chief communications officer for the Los Angeles County Children's Planning Council, a commission of the Los Angeles County Board of Supervisors. Hutson owned and operated a communications design firm for several years, specializing in serving corporate clients, educational institutions and nonprofit organizations, and previously worked as publications director for Occidental College, a liberal arts college in Los Angeles. Hutson has bachelor's degrees in political science and sociology from UCLA.