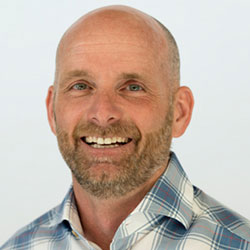 Dave Wessinger
Co-founder and President
PointClickCare
Previous Speaker Page:
Dave Wessinger was a featured speaker at SLIF19. 
Dave Wessinger is the co-founder and President for PointClickCare Technologies Inc. and is responsible for leading the company's Product & Engineering, Sales, Marketing and Operations' teams.
In 1999, Dave, along with his brother Mike, co-founded PointClickCare – the first cloud-based electronic health records (EHR) platform for the long-term post-acute care (LTPAC) industry – with a vision to change the way LTPAC providers leverage innovative technologies to maximize financial outcomes and improve the health and wellness of seniors.
Today, more than 16,000 facilities confidently rely on PointClickCare's platform to care for millions of patients each day. Dave is passionate about PointClickCare's mission, cares deeply about the people he serves, and is committed to helping providers improve outcomes through the use of health information technology.
Dave currently sits on the board of directors for PointClickCare Technologies Inc.