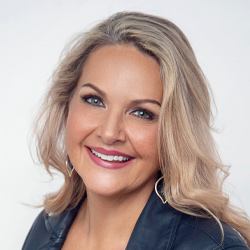 Denise Boudreau
President
Drive
Denise Boudreau is founder of Drive, a culture consultancy firm that optimizes recruitment and retention, exclusively for healthcare and senior living organizations.
She has over 20 years of experience working in acute care and aging services where, as a dietary aide, CNA and Administrator, she experienced many healthy and unhealthy cultures.
Denise became nicknamed "The Queen of Culture" when others started to notice that she had a bit of a vigorous addiction to it: not only did she found Drive, but she also founded the non-profit New Jersey Alliance for Culture Change (as one does) in between chairing the Marketing Committee for the National Long Term Care Administrators' Board (NAB) and serving as an Executive in Residence at Cornell, her alma mater, where she received her Master's in—ready for it?—Health Administration after completing a Bachelor of Science in Gerontology from the University of Scranton.
Denise has dedicated her life to being both an excellent microwaver as well as a sought out thought leader in the healthcare and senior living field—we won't even mention the boards she serves on. In her spare time, she is proudly known as "The Servant of Tiny Tim," as she is at the beck and call of her corgi/chihuahua mix, as well as the mother of twin boys (who as adults, are no longer allowed to beck and call her)
She lives in Key West, her superpower is finding the positive in any situation, and she'll fight anyone for an In-N-Out Burger. Denise has also visited every state in the U.S., in case you needed one more reason to hate her.