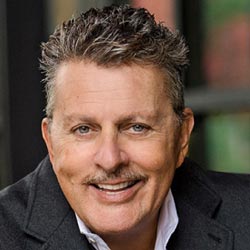 Dwayne Clark
Founder & CEO
Aegis Living
Dwayne J. Clark is the Chairman, CEO, and founder of Aegis Living. With nearly 40 years of senior living experience, Clark is nationally known for redefining the industry – from innovative care models and building design to novel approaches to employee engagement and creating an employee-centric culture.
When Clark founded Aegis Living in 1997, he recognized an industry that had great potential and intentions but was ultimately failing older adults. He coupled his personal experience with best practices from world-class companies such as Costco, Nordstrom, and Starbucks to create a new model for senior assisted living centered on helping residents live life to the fullest. He grew Aegis Living from a concept to a company that now has 36 communities along the west coast, serving 2,500 residents and employing 2,500 staff, with several additional properties currently in development.
Aegis Living has been widely recognized with industry accolades such as: U.S. News and World Report Best Senior Living, Fortune Best Workplaces in Aging Services™, Best Assisted Living by Seattle Business magazine, Top Corporate Philanthropist by Puget Sound Business Journal; Top 50 Best Places to Work by Glassdoor.com; among others. Under Clark's leadership, Aegis Living set new standards for senior living during the COVID-19 pandemic and continues trailblazing new territory today including sustainable senior living. Aegis will celebrate its 26th year in business this summer (2023).
Prior to forming Aegis Living, Clark was executive vice president of Sunrise Senior Living and spent nearly a decade with Leisure Care. He has developed more than 250 senior living properties and continues to serve on several industry boards. Clark was named in the "Power 100" people in the Puget Sound region and Entrepreneur of the Year by Ernst and Young. He also received King County's highest honor as Man of the Year and the Mission Award from Bastyr University, among others.
Clark has long been a pioneer in the fields of wellness and longevity, having overseen the care of more than 60,000 seniors. With his wife Terese, he has traveled to over 84 countries exploring different healing modalities – from working with doctors and alternative health specialists, to engaging in mind, body, and spirit practices. These discoveries inspired his book and Amazon Best Seller "30 Summers More" which provides longevity and health tips.
An experienced author, Clark has also written two books that chronicle his mother and her journey with Alzheimer's, "My Mother, My Son" and "Saturdays with G.G" as well as "A Big Life," a combination book/game to inspire families to connect and reflect on the powerful wisdom of older generations. "My Mother, My Son" is currently being considered as a major feature film.
He is the founder of True Productions and produced multiple documentaries, including one about NBA legend Spencer Haywood, "Full Court: The Spencer Haywood Story." His first play, "Seven Ways to Get There" premiered at Seattle's ACT Theatre. Since 2015, True Productions has been involved in the making of 13 documentary films.
Clark comes from humble beginnings and has remained dedicated to helping others throughout his life. He supports more than 70 local and global charities and has founded five of his own including: The Potato Soup Foundation, The Clark Family Foundation, The March for Civility, D-ONE Foundation, and Queen Bee. Queen Bee, a coffee shop with several locations in the Puget Sound, was created as a tribute to Clark's mother where all the proceeds go to charity. Clark is Chairman of the D-ONE Foundation, a mentorship program for Division 1 athletes. Clark also mentors several NFL players. He led the March for Civility in Washington, DC, where he had the honor of speaking on the steps of the Lincoln Monument. He is also involved in Pope Francis' private foundation, The Galileo Foundation, aiming to end child slavery. In October 2022, he spoke at the Vatican Faith and Philanthropy Summit alongside other renowned business and world leaders. He has two children, Adam and Ashley, who both work for Aegis Living, and nine grandchildren. More information can be found at www.dwaynejclark.com.