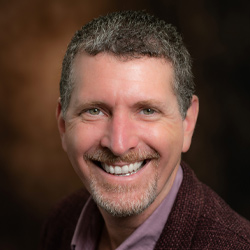 Jeffrey Farber, MD
President & CEO
The New Jewish Home
Dr. Farber is President and Chief Executive Officer of The New Jewish Home in New York, a not-for-profit health system serving over 8,000 older adults annually, providing specialized short-stay rehabilitation, skilled nursing, and community based programs designed to empower older adults to enhance purpose and well-being. Prior to his current role, Dr. Farber served as Chief Medical Officer and Senior Vice President, Population Health at Mount Sinai Health System, New York. Dr. Farber serves as Board Chair of the CMR Institute, Board Chair Elect of AJAS (Association of Jewish Aging Services), and Board Vice Chair for Long Term Care of the Greater New York Hospital Association. 
Dr. Farber is a graduate of Tufts University and earned his medical degree with AOA honors from the Albert Einstein College of Medicine. He trained in internal medicine at New York Presbyterian's Columbia campus and in geriatrics at the Icahn School of Medicine at Mount Sinai. He is a graduate of the Isenberg School of Management at University of Massachusetts Amherst, with a Master of Business Administration. He is board-certified in both Internal Medicine and Geriatric Medicine and a Fellow of the American College of Physicians. His research interests include models of care for older adults, population health management, and the clinical interface with healthcare finance. He is a nationally recognized speaker and has twice received federal grant funding through the Health Resources and Services Administration's Geriatric Academic Career Award. His research has been published in The Annals of Internal Medicine, JAMA Internal Medicine, The Journal of Hospital Medicine, and JAMDA.
The New Jewish Home was founded in 1848 as an off-shoot from a local synagogue to serve an emerging need to provide services for older impoverished NYC Jewish women. It has since grown into an innovative, academic healthcare system for older adults of all races and religions, with its core Jewish values of embracing diversity, affirming dignity, and embodying compassion driving its mission to empower older adults to enhance purpose and well-being. The New Jewish Home operates campuses in Manhattan and Westchester Counties, along with a portfolio of home and community-based programs to help older adults. The organization developed a signature workforce development program, SkillSpring, which provides opportunities for underprivileged youth and young adults to enter the fast growing healthcare field, while building meaningful relationships with the older adults Jewish Home is privileged to serve. SkillSpring also helps address the underlying ageism in America and advance The New Jewish Home's vision of a new reality in which ageism is no longer and society embraces its older adult members.