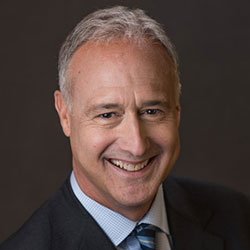 John Cochrane
CEO
HumanGood
Previous Speaker Page:
John Cochrane was a featured speaker at SLIF18. Read a summary of his session here. 
As president and chief executive officer, John Cochrane is responsible for the strategic direction of the company, overseeing operations and serving as the primary liaison to the HumanGood Board of Directors. Cochrane served as president and CEO of be.group prior to the company's affiliation with ABHOW. Before joining be.group, Cochrane worked for Lifespace Communities, headquartered in Des Moines, Iowa, where he served as chief operating officer overseeing 11 retirement communities in seven states. Cochrane previously worked as a practicing attorney specializing in real estate and finance, and as executive director of the $150-million retirement community Oak Crest Village in Catonsville, Maryland. He has his law degree from Northwestern University and a bachelor's degree in political science from Northern Illinois University.