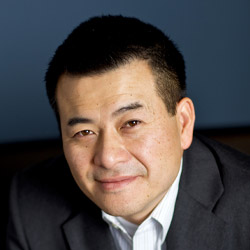 Kai Hsiao
CEO
ECLIPSE SENIOR LIVING
Kai Hsiao is CEO of Eclipse Senior Living, a 3rd party management company of Independent, Assisted and  Memory Care communities. Eclipse operates 100+ communities in 27 states under various brands,  including Elmcroft, Embark and Evoke.  
Kai was previously Senior Managing Director – Senior Housing Properties at Healthpeak Properties, Inc.  (NYSE: PEAK) a fully integrated real estate investment trust (REIT) that invests primarily in real estate  serving the healthcare industry. Prior to Healthpeak, Kai served as President and Chief Executive Officer  of Holiday Retirement, the second largest senior housing operator in the United States, growing the  company's occupancy, NOI and EBITDA through organic growth and acquisitions, recapitalizing the  company through triple net and third-party management transactions, and centralizing operationally  intensive functions. During his tenure at Holiday, Kai held several leadership positions, including  overseeing operations, field support functions, acquisitions and new business strategy. Previous to  Holiday, Kai worked at Macerich (NYSE: MAC), a retail REIT, where he worked in operations, marketing,  and both ground up developments and redevelopments. And prior to Macerich, Kai worked at world renown spa resort, Canyon Ranch, where he focused on new hospitality and real estate developments.  
Kai serves as the Vice Chairman on the Argentum Board of Directors, is on the Executive Board of the  American Seniors Housing Association (ASHA) and the NIC Board of Directors. He graduated with a  Bachelor of Arts in Communications from the University of Arizona.