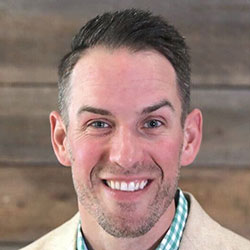 Les Strech
President
Thrive Senior Living
Previous Speaker Page:
Les Strech was a featured speaker at SLIF18. 
Serving as President since April of this year, Les is responsible for offering leadership and guidance to all Thrive activities. Previously, Les founded Burdenlight Memory Care in 2015 to pair his industry-leading care model for people battling memory loss with a much more familiar living environment. One of the suburban solutions came in the form of a scalable, "small-house" based, secured village environment that maximizes freedom for people with memory loss. Prior to founding Burdenlight, as Chief Operating Officer, he led a Texas memory care operator. Les built the team that doubled the company's revenue and more than quadrupled profits in less than 18 months through his "build people first" leadership philosophy. Previously, Les has led multiple sales-oriented organizations and has excelled at building profitable, people-centered culture in various environments.
Married for 15 years to his bride Emily; together they have four children – Carter, Micah, Tobias and Isabella. Isabella is the newest addition, adopted in 2014. Les has a BBA in Finance from Baylor University.