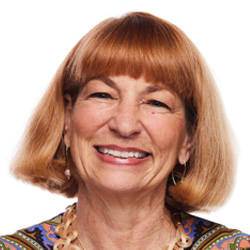 Lynne Katzmann
CEO
Juniper Communities
Lynne Katzmann founded Juniper Communities, which invests in, develops and operates senior living and long-term care communities at the age of thirty-two. Bringing with her no financial backing, a mere six year's business experience and a Ph.D. in economics, her mission was to improve the last years of life for seniors.
Katzmann believed that a woman could and should lead this business where the customers—staff, residents and family caregivers—were predominantly women.
Today, CEO Katzmann continues to actively lead Juniper, now with 24 properties in four states, more than 1550 employees, and $85 million in revenues. Juniper is ranked #12 by Crain's New York on its annual Top 50 ranking of woman-owned companies for the New York tri-state area.