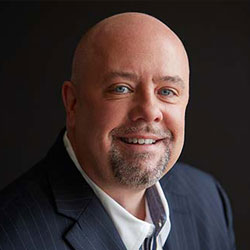 Previous Speaker Page:
Mark Woodka was a featured speaker at SLIF18. Read a summary of his session here.
Mark Woodka joined OnShift in July, 2008 as CEO. Mark brings to OnShift over 25 years of experience in enterprise software sales and marketing, having worked for startup organizations as well as Fortune 500 companies. Prior to OnShift, Mark was Vice President of sales for Flashline, which was acquired by BEA in 2006. Mark successfully developed and implemented Flashline's global sales and channel strategy and later BEA's aqualogic sales team. Mark's track record creating and running successful business strategies also includes work with TMW Systems, where he built the sales team from the ground up leading to over 1500% increase in revenue, and PSI, a regional hardware and software VAR. Mark leverages his extensive background in technology-enabled process improvements speaking at industry conferences as well as authoring articles on long-term care trends and issues.