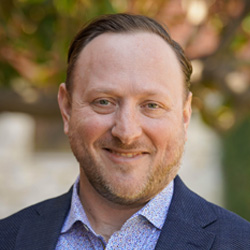 Nick Lindberg
Chief Technology Officer
HumanGood
Nick is the CTO of HumanGood where he oversees the convergence of IT, technology and innovation both internally and around HumanGood's symbiotic investment strategy in the startup space. He has been in the technology field for nearly 20 years, starting at IBM designing microprocessor architecture and statistical performance models before taking over as Director of Engineering at The Milwaukee Institute, a non-profit research foundation that leveraged emerging technology in high-performance computing to help Midwest companies modernize their design approach in 2011.
It was around this time that the new data-focused approach to looking at the world started to collide with the nascent hardware-accelerated AI ecosystem that had begun to emerge, and in 2017 Nick began consulting in applied machine learning, working with both large companies and in the startup space, and ultimately landing at Yes Health in 2020 as Director of Machine Learning, a digital health company focused on diabetes prevention management where he was able to apply his many years of experience around applied AI and data science to help innovate and scale the business.
Nick received double bachelor's degrees in Electrical Engineering and Computer Science, and an MS in Computer Engineering from the University of Wisconsin, Madison.