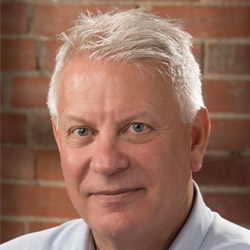 Patrick Bultema
President & CEO
The Eden Alternative
Patrick Bultema is widely recognized as a company and industry-maker. He has been featured in the likes of Forbes and Fortune Magazine and has published seven books in his varied career as an innovator.
As a relative newcomer to the Eldercare industry, Patrick brings a fresh perspective and innovative insights to a sector that has largely been ignored by venture capital, startups, and disruptive technology until now. In 2021, Patrick became the President and CEO of The Eden Alternative®, positioning the 25-year-old organization to be at the crossroads of innovation and the radical changes coming to the business of aging.
Raised in a close-knit community where Elders played an important role in the lives of their neighbors, Patrick has lived the values that drive the mission of The Eden Alternative: to empower Elders and their care partners for lives of purpose and meaning.
Throughout Patrick's career, one common theme rings clear – his personal mission to leverage innovation to bring about dramatic, positive change in the world. Most recently, Patrick served as Founder and CEO of FoodMaven, bringing innovation and social impact to the multi-trillion dollar US food system that creates hundreds of billions of dollars of food waste every year. Before that, he served as the Selig Chair of Innovation at the Colorado College, launching an innovation and entrepreneurship program focusing on social impact. Deepening his perspective, Patrick has a Master of Divinity from Princeton and is husband to Lily and the father of their seven children, including three adopted daughters from China.
Insightful, provocative, and often challenging conventional thinking, Patrick brings new perspectives to the Longevity Economy and Aging Services Industry.