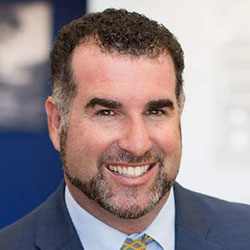 Paul Mullin
Senior Vice President of Development
Silverado Senior Living
Previous Speaker Page:
Paul Mullin was a featured speaker at SLIF16.
Paul Mullin has been the leader of Silverado's Community Development organization since 2006. Paul has national responsibility for Silverado's real estate development, leases and business development. He advises Silverado's executive team on real estate acquisition, strategic planning and new business initiatives.
Paul has lectured at many national events and is a member of many community service and nonprofit organizations, including USC Davis School of Gerontology's board of councilors and National Investment Center for Senior Housing's future leaders council.
Paul earned his BA from University of California, Santa Barbara, and his MBA from University of Southern California.