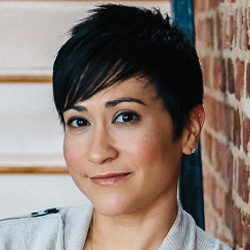 Rachel Hodgdon
President & CEO
International WELL Building Institute
As the President and CEO of the International WELL Building Institute (IWBI), Rachel is leading a movement to advance human health through better buildings, more vibrant communities, and stronger, more equitable organizations. Her motto is "Always be winning for good," and she's put that to work at IWBI, developing research-backed tools to help organizations create places where people thrive. Today, these "people-first places" extend across 3.5 billion square feet of space in 109 countries.
Prior to joining IWBI, Rachel spent nearly a decade at the intersection of sustainability and human health, helping the U.S. Green Building Council (USGBC) make LEED the world's most widely used green building rating system. At USGBC, she founded the Center for Green Schools, which mobilized $275B+ investments in LEED-certified educational facilities and deployed over 750,000 volunteers to transform schools on every continent.
Rachel serves on numerous boards and advisories for organizations ranging from the, Paul Hawken's Project Regeneration, OutLeadership and the Walgreens CSR Advisory Council. A graduate of Tufts University, she is a sought-after media voice, inspirational speaker and recent winner of the People Leader of the Year Award, focused on mental health and education, at the 2022 InsideOut Awards.