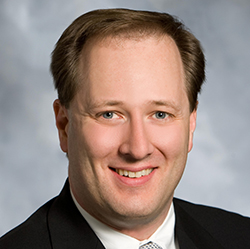 Rich Heaton
President & CEO
BLUE WILLOW SYSTEMS
Previous Speaker Page:
Rick Heaton was a featured speaker at SLIF17.
Rich Heaton is the President and CEO of Blue Willow Systems, responsible for both Product and Operations. He has spent 20 years working in large technology companies as well as rapidly growing startups. Rich's background in engineering spans a range of technologies including Networking, Flash/SAN storage and Cloud/SaaS.
Rich was Co-Founder and VP Software of Greenfield Networks – a high-performance Metro Ethernet switch company acquired by Cisco. At Cisco, Rich was a Director of Engineering of the Catalyst 4500 as well as the Cisco ACE Server Load Balancing/Application Delivery Controller platform. Following Cisco, Rich was VP Corporate Development and Systems Engineering at Violin Memory, where he led the customer-facing Sales and Solution Engineering and helped lead it to IPO. Rich has driven company strategy and customer/partner engagements, most recently as Chief Strategy Officer and SVP Technology and Operations of RiverMeadow Software – a SaaS based Cloud enablement solution.