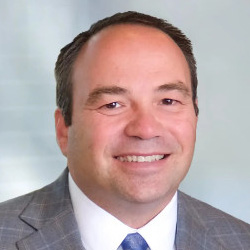 Richard Hutchinson
CEO
Discovery Senior Living
Richard Hutchinson is the co-founder and Chief Executive Officer of Discovery Senior Living; a family of companies which include: Discovery Management Group, Morada Senior Living, TerraBella Senior Living, Discovery Development Group, Discovery Design Concepts, Discovery Marketing Group & Discovery At Home, a Medicare-certified home healthcare company.
Through Mr. Hutchinson's leadership, the family of companies has achieved significant growth; with consistent double-digit annual growth for more than nine consecutive years and ranks amongst the top 10 operators in the country. His vision of developing a business culture of innovation, integrity and creativity, while being analytically driven, has pushed the company to the leading edge of the industry, redefining senior housing along the way. The companies have been recognized for their exceptionalism and ingenuity and have received accolades and awards from numerous national organizations. 
With three decades of experience as an industry leader, Discovery Senior Living currently has in excess of 15,000 units in operation or under development throughout the United States. Through its regional and national brands, Discovery Senior Living has expanded to include an array of living options which include: senior apartments, active adults, independent living in both multi-apartment and villa environments, supervised independent living, personal care, assisted living and memory care. 
He is actively involved in the following associations: Executive Board Member and Secretary of the American Seniors Housing Association; Member of the American Seniors Housing Association Strategic Planning Committee; The Florida Council of 100; Endicott College Board of Trustees, and Chair of the Hutchinson Family Sports Foundation.
Mr. Hutchinson is married with two sons and served in the U.S. Army from 1986 to 1994 including a tour during Desert Storm. He graduated Summa Cum Laude from St. Leo College earning a Bachelor's Degree in Accounting and is a former Certified Public Accountant.​