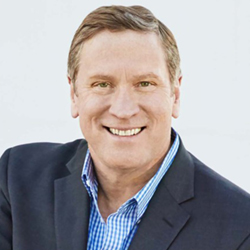 Rick Fedrizzi
Chairman & CEO
International WELL Building Institute
Previous Speaker Page:
Rick Fedrizzi was a featured speaker at SLIF19. 
In November 2016 global environmental business leader Rick Fedrizzi became chairman and CEO of the International WELL Building Institute (IWBI), a public benefit corporation advancing buildings that put human health and wellness at the center of their design and operation. IWBI administers the WELL Building Standard, an evidence-based system for measuring, certifying and monitoring the performance of building features that impact health and well-being. Rick is also founding chair of the U.S. Green Building Council (USGBC) and former CEO of both USGBC and of Green Business Certification Inc. (GBCI), nonprofit organizations that promote high-performing buildings and communities.
During his tenure, LEED became the world's most widely used green building rating system. Rick co-founded USGBC while serving as the environmental marketing officer at UTC's Carrier Corporation, where he served for more than 25 years. A native of Syracuse, N.Y., with an MBA from Syracuse U., he serves on numerous boards and advisory councils, including the Center for Health and the Global Environment at the Harvard T.H. Chan School of Public Health; View, Inc., Energy Focus, and Global Green. His book Greenthink: How Profit Can Save the Planet won a prestigious EPPY award for Public Affairs in 2015.