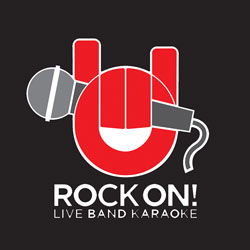 Rock On!
Live Band Karaoke
Created in 2006, RockOn! Live Band Karaoke is an experience like no other. Using today's high energy dance hits from multiple genres, we search for our new lead singer and help people live out the dream of becoming a rock star.
RockOn! Live Band Karaoke has been wowing audiences for over a decade. As a company, we've partnered with the biggest companies and for crowds in the thousands. It's no wonder companies like Apple, Amazon, Southwest, and AT&T trust us to pull off massive shows flawlessly.
This isn't just a band with a binder of lyrics and a few shows under their belt. This is a conglomerate of over 100 musicians, that know the tunes that will keep your event attendees singing, dancing, and feeling like something they had only dreamed of.
It's not about us, It's about you.