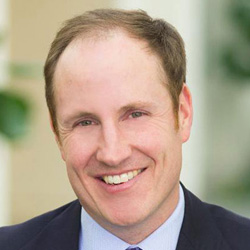 Ryan Frederick
Founder & CEO
SmartLiving 360
Ryan Frederick is an expert in healthy aging with over 15 years in the field as an investor, executive, board member, real estate developer, strategy consultant and author. He has advised organizations internationally ranging from Fortune 500 companies to global institutional investors to leading health systems to housing developers and operators. He's even lived in a senior living community when he was in his 20s.
Ryan's work has been cited by the Washington Post, Forbes and other media outlets. He publishes a monthly consumer blog on tips for healthy living in the Age of Longevity and has a forthcoming book to be released with Johns Hopkins University Press. He is on the National Advisory Board of Johns Hopkins University School of Nursing, a past member of the Bipartisan Policy Center task force on healthy aging and an Encore.org Public Voices Fellow. He lives in Austin, Texas with his family after previously living for long stretches on both the East and West Coast.
Ryan's new book Right Place, Right Time: The Ultimate Guide to Choosing a Home for the Second Half of Life will be released in October 2021. You can order it here.