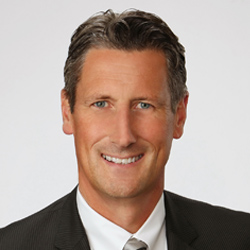 Sean Kelly
CEO
Front Porch
In March of 2023 Sean Kelly became the Chief Executive Officer at Front Porch Communities and Services (Front Porch) based in Glendale California. Currently, Front Porch operates 19 senior living and 32 affordable housing communities serving 7,500 people largely based in California with limited operations in Florida, Louisiana and Arizona. Front Porch has a history of innovation and increasing impact in the field of aging through its Center for Innovation and Well-being and also provides progressive programs through its Community Services division serving 3,000 additional people across the country. With over 3,000 team members working to provide the diverse range of programs and services, Front Porch is noted as one of the nation's largest and leading not-for-profit senior living providers.
Sean came to Front Porch from The Kendal Corporation where he served as President and CEO from 2016 to 2023. Under his leadership, Kendal cemented its position as a national leader in senior living through innovative and forward-thinking practices. Sean oversaw the growth of the organization's footprint into new markets through affiliation, the launch of new projects, the expansion of Kendal at Home and the development of Kendal's newest community, Enso Village in California.
Over the course of his career, Sean has shown to be a national advocate and respected spokesperson for the pivotal issues that relate to senior living and aging services. He believes strongly in fostering cultures that are inclusive, engaged and embrace evolution change for greater impact.
Previous to becoming Kendal's CEO, Sean served as the company's director for new business development. Before joining The Kendal Corporation, Sean spent more than a decade working with senior housing and service providers throughout the United States as a principal at Retirement Living Services, a development, finance, marketing and operations consulting firm.
A native of Metro-Philadelphia, Sean holds a bachelor's degree from Ursinus College in Pennsylvania and completed an Advanced Management Program at the Wharton School of the University of Pennsylvania in Philadelphia. Sean is a member of Leading Age, the Institute for Senior Living, The Vision Centre Board of Directors (an initiative to expand partnerships with colleges and universities with senior living providers), the Senior Living 100 Advisory Board, the Healthcare Leadership Council, the Healthy Aging Coalition and several other related organizations. He is also a contributing author of "Paths to Leadership in the Senior Living Industry."