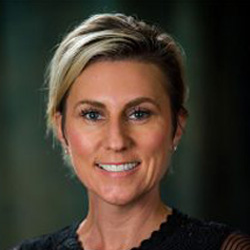 Sevy Petras
Co-Founder & CEO
Priority Life Care
Prior to entering operations in Senior Housing, Sevy's investment banking career spanned a decade of lending and structuring debt solutions for senior housing and health care. She began her career in Public Finance at Natcity Investments in Cleveland, Ohio. Sevy later relocated to Chicago as a Senior Vice President for 53rd Securities. She then joined Merrill Lynch Capital to focus solely on balance sheet lending in senior housing.
After the 2009 economic collapse, Sevy and her family changed their career directions as they saw a larger need in the affordable and publically funded sector, as the growing demands in senior housing lacked private pay funds. They set out to build a platform that focused on providing an alternative long-term care solution to those on Medicaid programs throughout the US. Sevy translated her banking experience to focus on identifying viable properties, producing lenders and investors pro form's and budgets that proved turn around plans, as well as assisting in securing and structuring debt for the properties in geographic areas that support alternatives to private-pay assisted living. 
Priority Life Care currently owns or serves as third-party manager for numerous assisted living and memory care communities. Their focus and expertise has been on buildings that require significant turnaround that includes licensing, rehab, additions of specialty care units and census growth. As a family-owned and operated business, Sevy, her family and management team have worked to create a family-centric model that permeates to the building level. 
Serving as CEO, Sevy is also charged with leading the company in pursuit of its purpose to support independence. She strives to empower and inspire her management team as well as community-level employees to be mindful of the importance of their daily roles serving residents in their homes