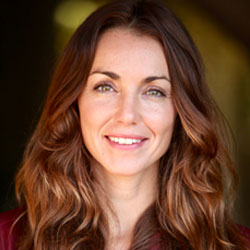 Sierra Campbell
Founder & CEO
NutureCo
Previous Speaker Page:
Sierra Campbell was a featured speaker at SLIF18. Read a summary of her session here.
Sierra Campbell, Founder & CEO of NurtureCo, has been serving seniors for over two decades. Sierra spent 10 years founding a successful, non-medical, end-of-life home care company in Bloomington, IN where she developed a community-based model employing mindfulness-based, compassionate care modalities. Sierra founded NurtureCo to empower and resource caregivers to deliver a high standard of reliable, transparent care. NurtureCo is a SaaS platform for homecare agencies and assisted living facilities providing sophisticated scheduling, real-time caregiver instructions, and smart recruitment tools.
Sierra has a degree in Computer Science & Geographic Information Systems from Indiana University and currently serves as faculty for Singularity University's Exponential Medicine conference. Sierra has taught Yoga, Meditation, & Mindfulness practices for 20 years.