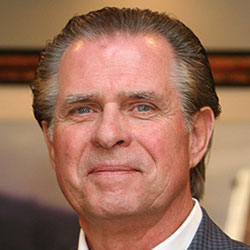 TODD NOVACZYK
Founder & CEO
NEW PERSPECTIVE SENIOR LIVING
Previous Speaker Page:
Todd Novaczyk was a featured speaker at SLIF18. Read a summary of his session here.
Todd is the founder and CEO of New Perspective Senior Living (NPSL). His mission-driven, goal-oriented leadership is aimed at putting Resident Firsts in everything we do ensuring that all seniors at a Lighthouse Community receive attentive, personalized respectful care that enables them to live with purpose and age with dignity.
Before founding NPSL, Todd was a senior vice president for domestic and international franchising for Carlson Companies in Minneapolis. Prior to Carlson, Todd spent 20 years at Chabot Management Company serving as president and CEO. His partner and he developed, owned and managed 61 restaurant and hotel properties. The pair was responsible for site selection, financing, development, construction and management of the facilities.
For over 20 years Todd has developed, financed and operated senior housing communities in four states, providing secure, home-like environments for hundreds of residents.
Todd has Bachelor of Arts and Master of Arts degrees from St. Cloud State and Mankato State Universities in Minnesota respectively. Todd is active with industry associations and sits on the board of directors for Argentum and LeadingAge Minnesota along with membership in the Wisconsin Assisted Living Association CEO Roundtable, LeadingAge Illinois, North Dakota Long Term Care Association, and CareProviders.