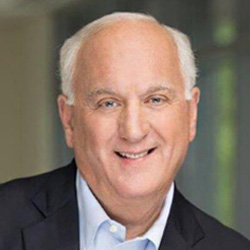 Tom Grape
Founder & CEO
Benchmark Senior Living
Tom Grape is founder, chairman and CEO of Benchmark. Since 1997, he has led Benchmark to become the largest senior housing company in the Northeast. With 6,300 associates and nearly 60 communities across eight states, Benchmark has assets under management of over $2.5 billion. 
Tom is a founding board member and former chair of Argentum, the national organization of senior living companies, as well as founder and past chairman of its state affiliate, the Massachusetts Assisted Living Association.
In 1993, Tom was instrumental, along with then Secretary of Health and Human Services and now Governor, Charlie Baker, in writing the legislation for assisted living in Massachusetts. And in 2017, Governor Baker tapped him to serve on the first Governor's Council to Address Aging in Massachusetts.