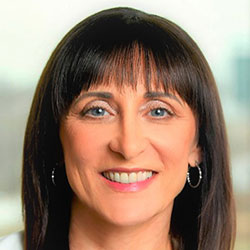 Trish Barbato
SVP, Innovation & Strategic Partnerships
Revera
Previous Speaker Page:
Trish Barbato was a featured speaker at SLIF19. 
Trish Barbato is Senior VP, Innovation & Strategic Partnerships for Revera Inc. Revera is an innovative, award-winning investor, operator and developer in the senior living sector. Through its portfolio of partnerships, Revera owns or operates more than 500 properties across Canada, the United States and the United Kingdom.
Ms. Barbato is responsible for establishing Revera's global presence as an industry-leading senior's innovation partner and investor. Trish has also held the roles of President and CEO, CFO and Managing Director within healthcare.
Ms. Barbato is a Design Thinking Facilitator, a Fellow of the Chartered Professional Accountants Association, a Certified Coach, author of Inspire Your Career and an international speaker. Trish is a recipient of the Queen's Diamond Jubilee Award and a Big Sister with the Big Brothers Big Sisters organization.