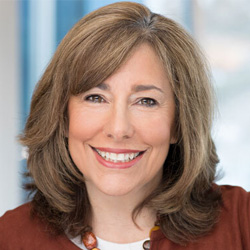 Wendy Nowokunski
Co-Founder & President
Northbridge Companies
Wendy Nowokunski is the co-founder and President of the Northbridge Companies. Over the past 30 years Wendy has established herself as a leader in senior living industry having been an integral part of the start-up and growth of several companies specializing in senior living. In her career, Wendy has overseen the development, acquisition, start-up and operations of over 80 communities including active adult, CCRCs, independent living, assisted living and memory care.
As President of Northbridge, Wendy sets the overall vision and strategy for the company. A key component of which is building a culture of respect, compassion, and integrity through leading by example. Wendy was awarded the 2020 Women of Distinction Award by McKnight's which recognizes influential women leaders in the senior housing field. Since Northbridge's inception, Wendy has maintained a commitment to providing residents, their families and associates an engaging, healthy, fun, and purposeful place to live and work. Today, Northbridge is proud to serve over 1,500 residents and their families throughout New England and to call over 1,500 associates' family.
Wendy serves on the Women in Leadership (WIL) committee of Argentum, the national trade organization for senior housing, on the Advisory Council for American Senior Housing Association (AHSA), and has been speaker for these organizations as well as Urban Land Institute (ULI), and MIT Center for Real Estate Professional Development Institute. Northbridge has been recognized by the Commonwealth Institute as being one of the top Women-Led Businesses in 2017,2018,2019 & 2020. Wendy is co-founder and board member of the One Angel Foundation, a non-profit organization dedicated to making a difference in underprivileged children's lives worldwide by providing resources to stabilize housing, educational and health needs one community at a time.