 Senior housing is in the midst of a major transformation. This is a golden opportunity to affect real changes that will have a lasting impact on the future of this industry. Together, we can rewrite the chapters to come.
Join us for a two-day celebration of the future of senior housing + care and the innovators pioneering the difficult, yet necessary, transformation that's unfolding.
Over the years, SLIF has become known for curating a special mix of relevant, provocative content, as well as creating collaborative environments that inspire connection among peers and industry partners. We may not be able to do that, in person… but we'll do our damn best to bring senior housing leaders what they need, right now, in the best way possible.
Let's face the uncertainty and disruption head-on, as a community, and reimagine the future of senior living.
This event has passed. To review content from SLIF (Almost) Live visit our blog.
Hiring + Retaining Staff in the COVID era
Reaching the Middle Market
AI and Robotics in Senior Housing
Tackling Loneliness and Isolation
Designing Healthier Communities
Changing Public Perception of Senior Living
Looking Beyond Housing / Future Business Models
Embracing Modular Construction
Senior Housing Innovations from Abroad
Bold
Thinkers
=
Big ideas
Bold Thinkers
=
Big ideas
SLIF [Almost] Live Lineup: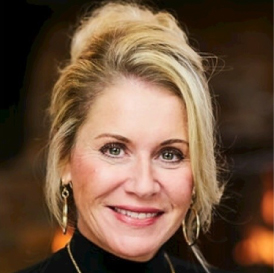 Radiant Senior Living
At an early age volunteering in Senior Care Communities, Jodi L. Guffee developed a passion for seniors and experience in the Senior Care industry. Her passion led her to obtain a Bachelor of Science from the University of Oregon and a Master of Science in Gerontology from the University of Southern California. Jodi began her career in healthcare administration as a licensed administrator in both Assisted Living and Skilled Nursing facilities. While in California, Jodi was involved in the planning, construction, marketing and management of both new and existing Senior Care communities. Jodi L. Guffee is the owner and Chief Operating Officer of Radiant Senior Living where she leads the operations and marketing of 18 communities ranging from Independent Living to Skilled Nursing. Technology has been an integral part of her mission to create comfortable, caring environments for the staff, residents, and family members of Radiant Senior Living. In her role, Jodi has had the opportunity to explore, test, and implement state-of-the-art technology that touches each part of the Senior Care business. Her desire is to bring multi-purpose tools to her teams to help aid them in providing the best in Senior Care.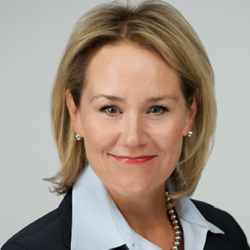 Tammy Marshall
Chief Experience Officer
Thrive Senior Living
Tammy L. Marshall, loves to break glass ceilings, both at work and in the minds of those with outdated culture-scape narratives around ageing. The glass shattered as Marshall became the first woman Chief Experience Officer in the country for ageing services, the first woman to sit on Thrive Senior Living's vision team and the first VP of Strategic planning for one of New York's largest long-term care systems. Marshall keynotes around the globe on the topics of ageism, woman in leadership, integrative health and civil rights for those living with changing cognitive abilities, sometimes known as Alzheimer's and Dementia. She is known for her published work on leadership, dementia care, designing environments for older adults and strategic planning.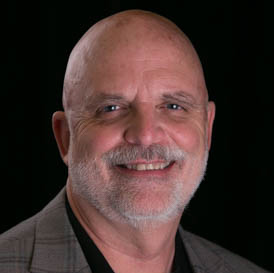 Senior Housing Foresight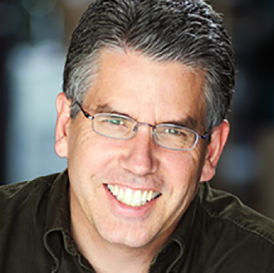 iN2L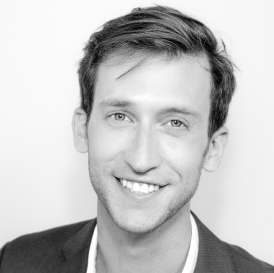 Kyle Rand 
Co-Founder & CEO
Rendever
Kyle grew up volunteering in a senior living community and went on to study cognitive decline in the aging population. His neuroscience research was largely focused on the link between functional structural changes in the brain that happen as you age, and the associated deficits in economic-based decision making. He also studied neuroprosthetics and has been published for his work linking reward-based behavior coding with motor area activation in monkeys. Since joining the tech world, he has led the development of a niche research-based social network, created a crowdfunding platform for ecological conservation, and architected a grassroots initiative focused on increasing healthcare access in populations-in-need, which was eventually recognized by the Obama administration. After having a negative personal experience moving his grandmother into a senior living community, he realized the severe impact of social isolation on seniors, and cofounded Rendever to use new virtual reality technology to build communities and increase resident engagement through the power of shared experiences. 
1:40 – 2:00 pm
Doors + Networking Lounge Open!
2:00 – 2:05 pm
Welcome to SLIF [Almost] Live!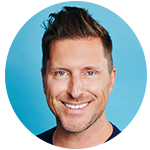 Michael Owens
Executive Producer – SLIF
2:05 – 2:40 pm
How to Use Change to Your Advantage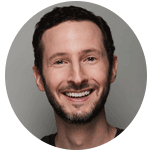 Jason Feifer
Editor-in-Chief – Entrepreneur Magazine
2:40 – 3:30 pm
State of Industry – Where Do We Go From Here?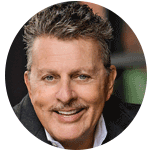 Dwayne Clark
Founder and CEO – Aegis Living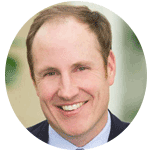 Ryan Frederick
Founder- Smart Living 360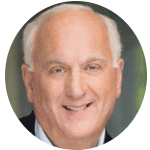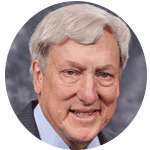 Bob Kramer
President – Nexus Insights
3:30 – 4:05 pm
OPEN NETWORKING + DISCUSSION ROOMS
Your chance to turn on your camera and be part of the conversation! Either 1:1 or in small groups.
4:10 – 4:20 pm
Social Engagement in the Age of Physical Distance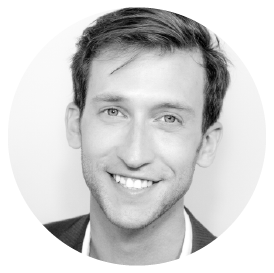 Kyle Rand
Co-Founder & CEO – Rendever
4:20 – 4:40 pm
Lessons from The Hogeweyk "Dementia Village"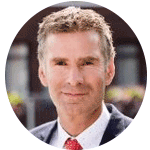 Eloy van Hal
Senior Advisor / Founder – The Hogeweyk
4:40 – 4:55 pm
Marketing or HIPAA Violation – You Decide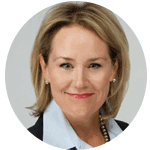 Tammy Marshall
Chief Experience Officer – Thrive
4:55 – 5:15 pm
Closing Remarks + Open Networking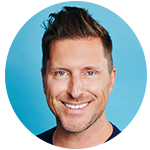 Michael Owens
Executive Producer – SLIF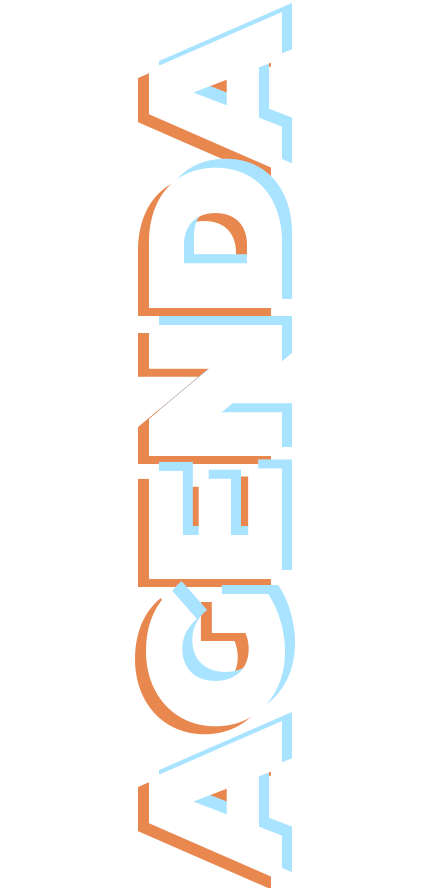 1:40 – 2:00 pm
Doors + Networking Lounge Open!
2:00 – 2:05 pm
Welcome + Recap of Day 1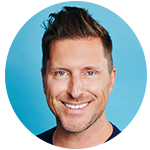 Michael Owens
Executive Producer – SLIF
2:05 – 2:40 pm
Rewriting the Playbook: You Create the Future!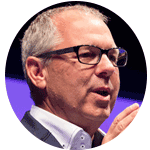 2:40 – 3:00 pm
One Way to Make Senior Housing More Affordable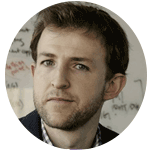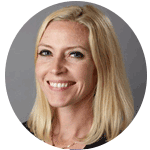 Sarah Thomas
Innovation Fellow – Aging2.0
3:00 – 3:20 pm
Inside the WELL Health-Safety Rating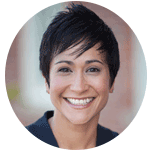 Rachel Gutter
President – International WELL Building Institute
3:20 – 3:50 pm
OPEN NETWORKING
Connect with industry peers for one-on-one video chats! It's like being at SLIF…but not.
3:50 – 4:10 pm
The Future is Flexible + Modular
Matthias Hollwich
Founder – HWKN, ARCHITIZER
4:10 – 4:55 pm
HOT TALK – A Conversation about Employee Engagement + Workplace Stress…while Tasting Hot Sauces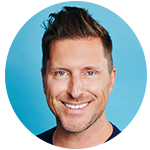 Michael Owens
Executive Producer – SLIF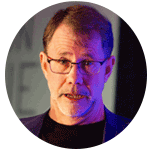 Rex Miller
Author – 'Leader's Guide to Avoiding the Mental Health Crisis'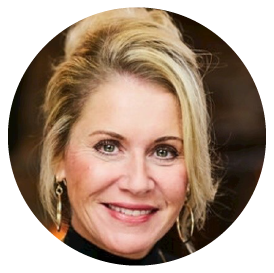 Jodi Guffee
COO/Owner- Radiant Senior Living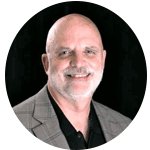 Steve Moran
Publisher – Senior Living Foresight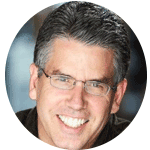 4:55 – 5:00 pm
Closing Remarks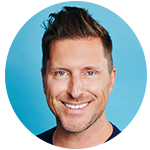 Michael Owens
Executive Producer – SLIF
When you register, we'll send out a package with our "Embracing the Great Reset" guidebook, along with some SLIF event swag. We may not be able to meet in person, but we can still add a physical component to our virtual gathering!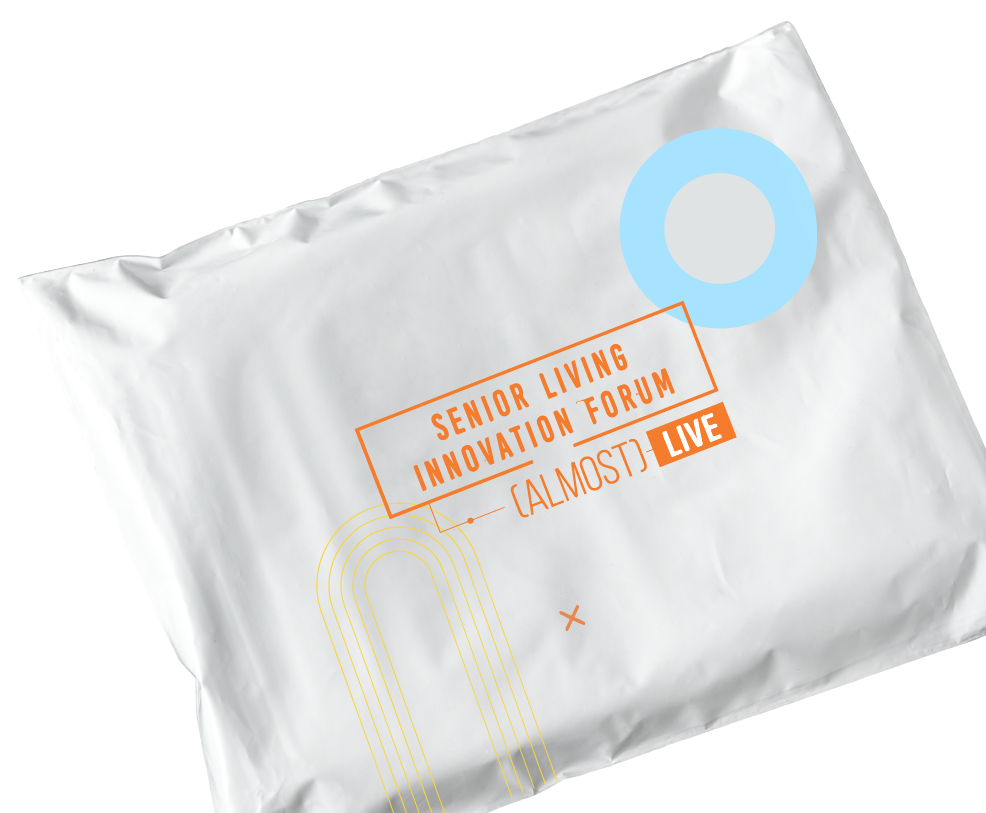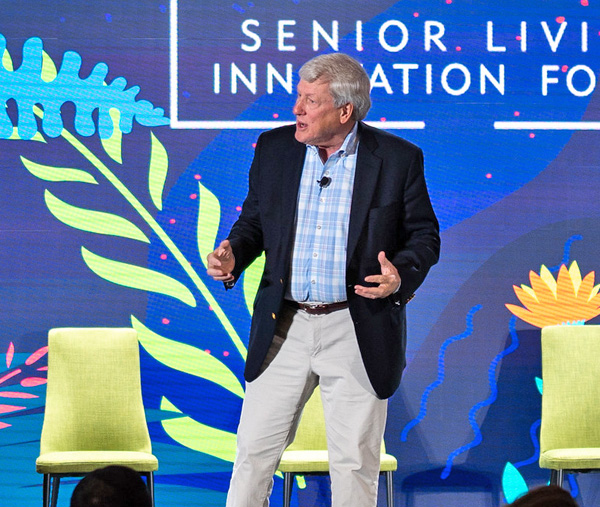 Get inspired by radical thinkers from inside and outside the senior housing industry…with a few surprises thrown in the mix! Just like being at SLIF Live…but not really.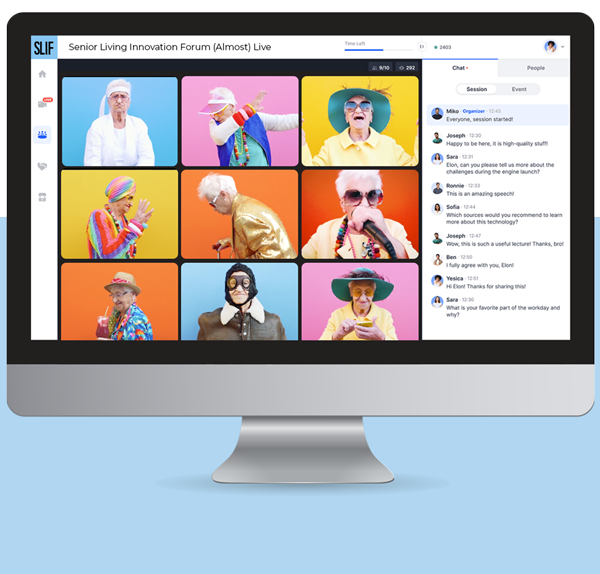 We will emerge from these disruptive times stronger if we band together. SLIF (Almost) Live is a chance to strengthen relationships with peers, discover new allies, and identify strategic partners to help realize your future initiatives and concepts.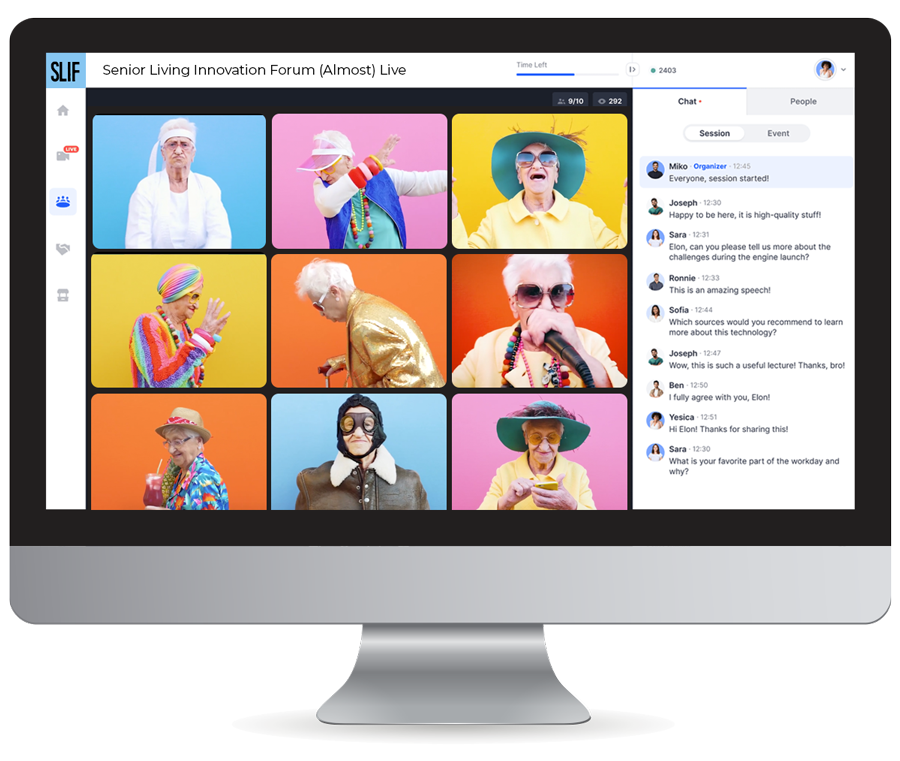 Carefully curated virtual roundtables.
A powerful platform for the candid sharing of ideas and best practices. Limited to a select group of facilities leaders and industry partners. Designed to help leaders make faster, better, more profitable strategic decisions.
Our interactive webcast series.
A webinar..but not one you're used to. The Community is informative, interactive and often entertaining. Addressing the challenges senior housing leaders face in the most engaging way possible.
Our signature in-person event.
Currently on-hiatus, because…you know. A carefully curated retreat, bringing the sharpest minds in senior housing + care together in an intimate and collaborative setting.